A document from our Partnership service portfolio detailing how we can help your Centre get to grips with the Self Evaluation Forms for your Centre.
The SEF process should be straight forward, but we we know that in lively settings with all their priorities, marshalling complex evidence and writing it up crisply and clearly can consume resources of time, energy and expertise that can better be deployed in service delivery.
SmithMartin LLP are experts in the management of Centres, delivery of policy and practice in settings and have experience at formulating documents that reflect the good work you do.
You can see in this short two pages the type of work our experienced team have done, timescales and fees for the delivery of our support. Let SmithMartin LLP make the SEF process simple.
If our partnership can help in any way the development of the governance, branding or communication of your setting, charity or group do contact
, our lead partner on governance, social enterprise and charity business creation.
---
---
SmithMartin LLP
Our ethical project and trading styles...
For a good answer to the question 'What do you do?', you can
visit our Dolphinbookbox website
. here you will find an array of the services and resources our partnership can combine to help you deliver your project. See more at
www.dolphinbookbox.co.uk
These include...
Thirdsectorweb.co.uk
Community web design, hosting and email. From a simple and elegant static site to interactive surveys, online newsletters, staff and parent bulletin boards or file share spaces...we can create secure bespoke solutions for your on-line community in the public and charity sectors.
Providing an accessible, clear and affordable web presence for your sector.
Read more...
Books go Walkabout
A project to connect authors, illustrators and children across the globe.
Working in your setting to enable conversations, thinking about books and writing and exploring new communities.
After 2013, Books go Walkabout will become our new marque for publishing e-books, in a variety of formats, integrating our e-publishing expertise into the project ambitions we share with partner organisations like WorldReader and the World Literacy Foundation.
Read more...
Dolphinbooksellers.co.uk
Our children's books and literacy support retail web service.
Discounts and up to date children's book news and features always available.
Your purchases are always safely delivered by Amazon.co.uk
Always adding new titles to our lists - helping us bring a broad range of books for children's centres, schools and community groups.
Read more...
City Stories
Our project to bring authors, storytellers and illustrators into communities.
We bring events, people and books.
We work with you to make the occasion free at the point of delivery for families and children.
We give away books as part of our project to make starting your first library easy. We build a community web site to support the event and help to start a community children's book group - to keep the reading effect going and growing.
Read more...
dolphinbookshelf.co
A children's book display in handmade English willow from sustainable sources.
Whether your are intent on advancing the family support or literacy agendas, the Bookshelf book basket is an ideal way for parents and children to capture a quiet moment and purchase that book that really captures the imagination.
We can help with engagement opportunities in your reception area ...
Read more....
The Bookshelf basket also makes a great volunteer project - booksales as part of a reading group or Centre event, managed and delivered by your supporters. Offering children centres and community a chance to increase literacy and make a contribution to Centre sustainability...and great children's books too as always.
Read more...
Experiments in social business design and creation
...
JFC Distribution
Our experimental test-bed for developing partnership ideas with mainstream businesses, to inject the social philosophy into the business concept.
Our current plans for 2015 include the creation of an ethical, collectively organised coffee shop and a raft of new e-commerce opportunities, designed to cross-subsidise our partnership work in the Third Sector arena.
blueQuarter.co
A web design, hosting and content creation service, dedicated to providing services and resources to community enterprise start-ups, engaging with nascent private sector entities to bend and shape the language of the web to social business contexts.
A modest 'for profit' exercise, which will look to target the private childcare sector, for example, in 2013 - where we can utilise our sector knowledge and skills to the fullest.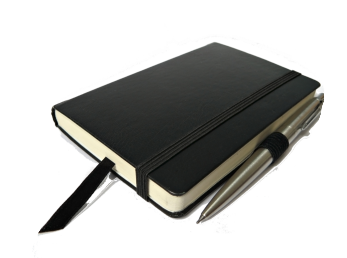 collectedworks.info
A partnership approach to research, evaluation and project management delivery - which seeks innovative collaborations, making the ad-hoc team approach to larger contracts a stronger pitch, enhancing and adding value to the work of the partnerships we create.
Relevant sector approaches in 2015 will be financial literacy, social enterprise creation and support, community building development and stabilisation and larger web/technology related projects requiring both project management skills, but also access to hardware and software expertise.
---